2018-12-13: Provider mandated maintenance on the search server will begin 2018-12-14 UTC-0 09:30-10:30, and may require the search to be powered off from 03:00-15:00.Year-end planned maintenance on the full image server to replace degraded parity drive is also suggested by the Tetrarchy for 12-28 to 1-06, TBA.
Donations
would still help in case of image storage failure and we still need a new scraper.
The server is stable, but the scraper is at its final limits due to crippling resource use and cloudflare limits, so /gif/ and /wsg/ images are paused. Let's solve this: help build a new scraper.
More details here
.
Quoted By:
Quoted By: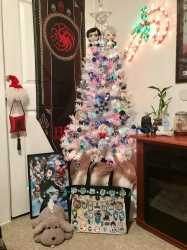 Quoted By:
Quoted By:
Confess.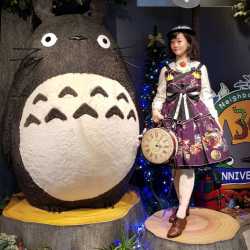 Quoted By:
Quoted By:
...without looking like you've outgrown your clothes?

Nowadays many young women are over 170cm/5'7, so I thought a thread like this might be helpful for many of us.
How do you do it? Is it even possible to wear cute things if you're over a certain height? Especially shoes are such a big problem.
Quoted By:
Past thread
>>10018978
Shipping deadline is 15th December, so that leaves 5 days to send in tracking numbers, receipts or proof of shipment in to me or HelperGull!
If you are having issues, or do not think you will meet the deadline - let us know immediately!
If you have received a gift or card, please post photos in the thread and join in the discussion.
Her face was white as snow
Quoted By:
Last thread hit limit.

You know the rules.
Quoted By: