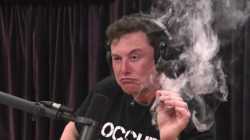 >"Hey, buddy, this doesn't work!" Musk shouted at the engineer, according to someone who heard the conversation. "Did you do this?"
>The engineer was taken aback. He had never met Musk before. Musk didn't even know the engineer's name. The young man wasn't certain what, exactly, Musk was asking him, or why he sounded so angry.
>"You mean, program the robot?" the engineer said. "Or design that tool?"
>"Did you fucking do this?" Musk asked him.
>"I'm not sure what you're referring to?" the engineer replied apologetically.
>"You're a fucking idiot!" Musk shouted back. "Get the fuck out and don't come back!"
>The young engineer climbed over a low safety barrier and walked away. He was bewildered by what had just happened. The entire conversation had lasted less than a minute. A few moments later, his manager came over to say that he had been fired on Musk's orders, according to two people with knowledge of the situation. The engineer was shocked. He'd been working so hard. He was set to get a review from his manager the next week, and had been hearing only positive things. Instead, two days later, he signed his separation papers.