Threads by latest replies - Page 12
Why is VScode the only legitimately good product microshit has come out with in years?
Quoted By:
/dpt/ - Daily programming thread
Continuing the type system flame war from the previous thread (
>>63830309
). Please be refined.
Is there any reason to do it besides custom ROMs?
Why did it die?
Where are my pmp brothers at? You're not retards who keep their music on their smartphones or, even worse, stream it, right?
So, what do you use and how do you like it?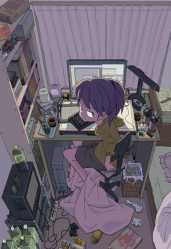 Quoted By:
im considering hoarding data as a hobby.
but it seems so overwhelming. id like to get my movie list out of the way and i already have selected titles of games i liked.

how does one begin hoarding data and what do you recommend in ways to make it the least amount of stress?
>Android 8.0 (Oreo)
>released over 3 months ago
>only 0.5% share (that's right, not even 1%)
>there are 4x as many people on 4.1 (Jelly Bean), released in freaking 2012, than there are using the latest version of Android
How did it get this bad?
Source:
https://developer.android.com/about/dashboards/index.html
Quoted By:
Can a machine ever be more evil than a chink?