2018-10-04: Search server active for recent posts, rebuilding for older posts. RebeccaBlackTech restored after host's storage had a 2nd SAN hiccup on 9/24. No damage, but we need to import posts from the a contingency scraper. Many thanks to our new tetrarchy of sysadmins who worked to fix this complex service after the loss of the original admin. More info later.
Donations
would still help in case of image storage failure and we still need a new scraper.
The server is stable, but the scraper is at its final limits due to crippling resource use and cloudflare limits, so /gif/ and /wsg/ images are paused. Let's solve this: help build a new scraper.
More details here
.
Threads by latest replies - Page 6
Quoted By:
Who here is still faithful?

15 years and our marriage is still going strong.
Would you buy an eInk phone?
>buy amd
>"anon i thought you are good with tech? everyone knows intel is the best!"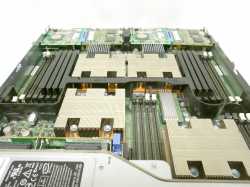 Quoted By:
worth 35$?
Quoted By:
Quoted By:
Is
userstyles.org
fucked? I can't log in to their site with OpenID and their support replied to my ticket with a nonsensical answer. Is the site dying?
Quoted By:
rust;
>as fast as c
>as safe as ada
>the best package manager out of any programming language
>best filesystem
>rapidly growing ecosystem
why are you not using this language anons?
It's kind of amusing to watch Intel struggle to develop their 10nm process, and simultaneously fall on their face trying to respond to AMD's new product breakthroughs punch for punch.

It very much reminiscent of how IBM failed to progress with their PowerPC architecture in the 2000s, and by 2006 Apple had replaced all their IBM chips with Intel ones. The funny thing is that today, Apple is working hard to bring their own ARM chips to Macs due to the fact that ARM development is moving much faster than x64 at this point, and it will be much simpler for software developers to create cross platform apps for iOS & Mac.

Trust me when I say that things are going to get shakey for the computer chip industry in the next few years.