Threads by latest replies - Page 15
Quoted By:
Ok, let's settle this once and for all.

Which one is best?
Now that the dust has settled, what is the /mu/ consensus on The Beatles?

Serious art or just pop trash?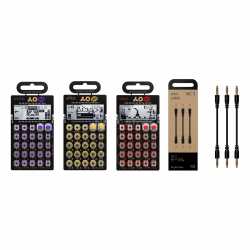 Someone here tried these little things and can give some insight?
These mini-syths range from 60-120 bucks and can produce some fun sounds imo.
I was thinking about getting this one and play around with synth music a little bit.
https://www.youtube.com/watch?v=52D46jk4t54
YEAH YEAH YEAH YEAH
Quoted By:
Can anyone help point me to some albums that Christgau has shat on using the pic related rating system?
Worst I've found is a D+ for Marilyn Manson's smells like children.

I enjoy reading negative reviews as literature.
Quoted By:
Stop using made-up wordz.
Continue my legacy, my sons
Quoted By:
Post Top-Tier Horror-Core albums
Quoted By:
top this
Discuss AOTY