Threads by latest replies - Page 8
>electronic music DJ
>wears a mask
Quoted By:
don't mind me, just posting the artist of this decade
Thoughts on Tears for Fears?
Soundcloud/share thread. Don't rec people you don't listen to, fucking pricks
This is really good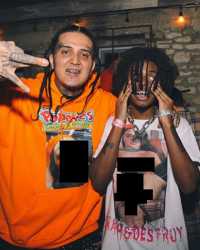 Quoted By:
What's your favorite zillakami song /mu/?
Quoted By:
yo what's that reagge-ish pop band called? they have like a weird 2 piece name, and one of their music videos is a cartoon, and see a cartoon black guy on all their art in general.

It keeps slipping out my mind
Quoted By:
What is the best Pink Floyd song?
Quoted By:
shh....gucci is reading